Our last half a day of riding was upon us, and a visit to a coastal town awaited that afternoon.
Patrick tacking up.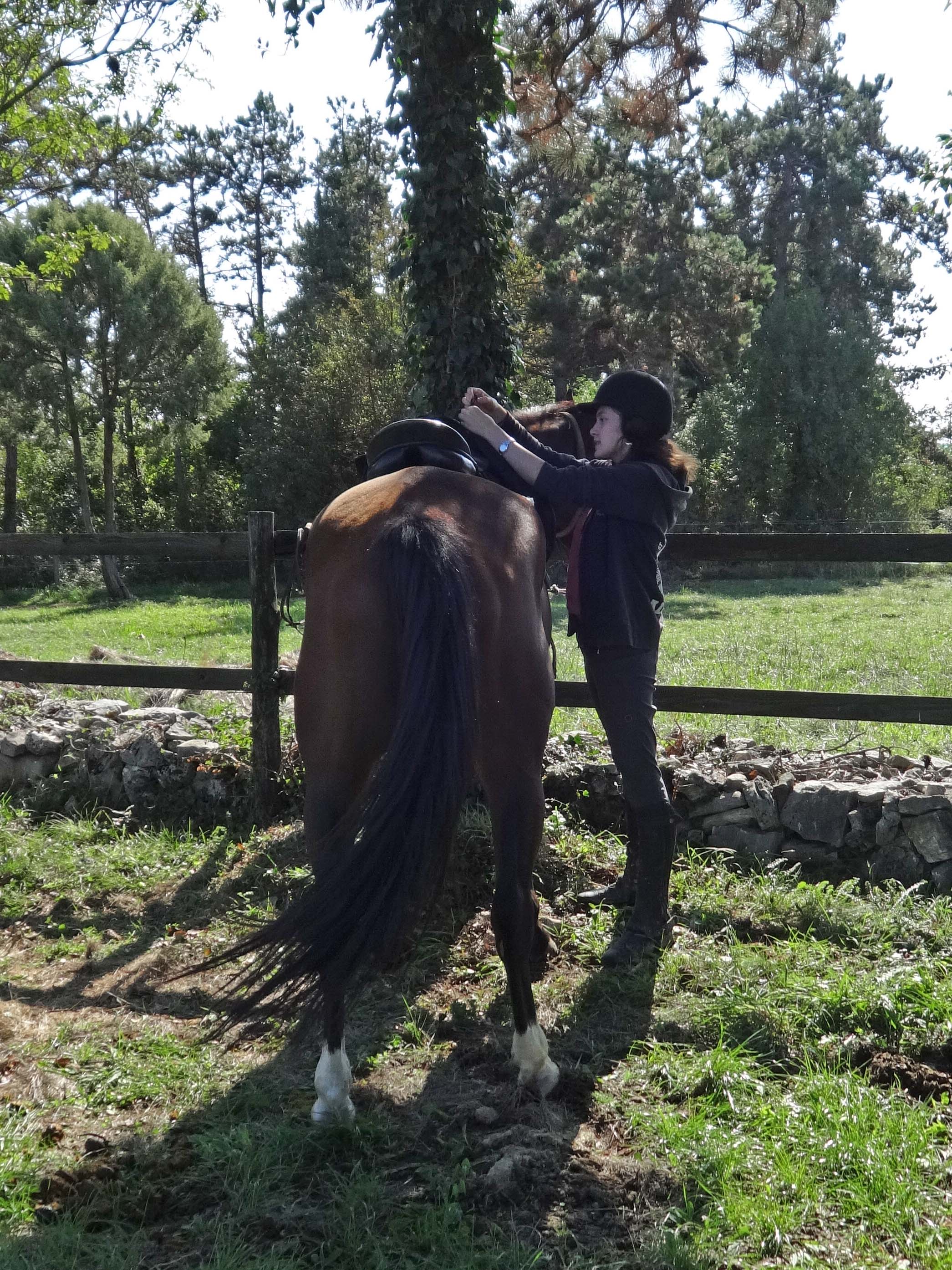 Alice also tacking up.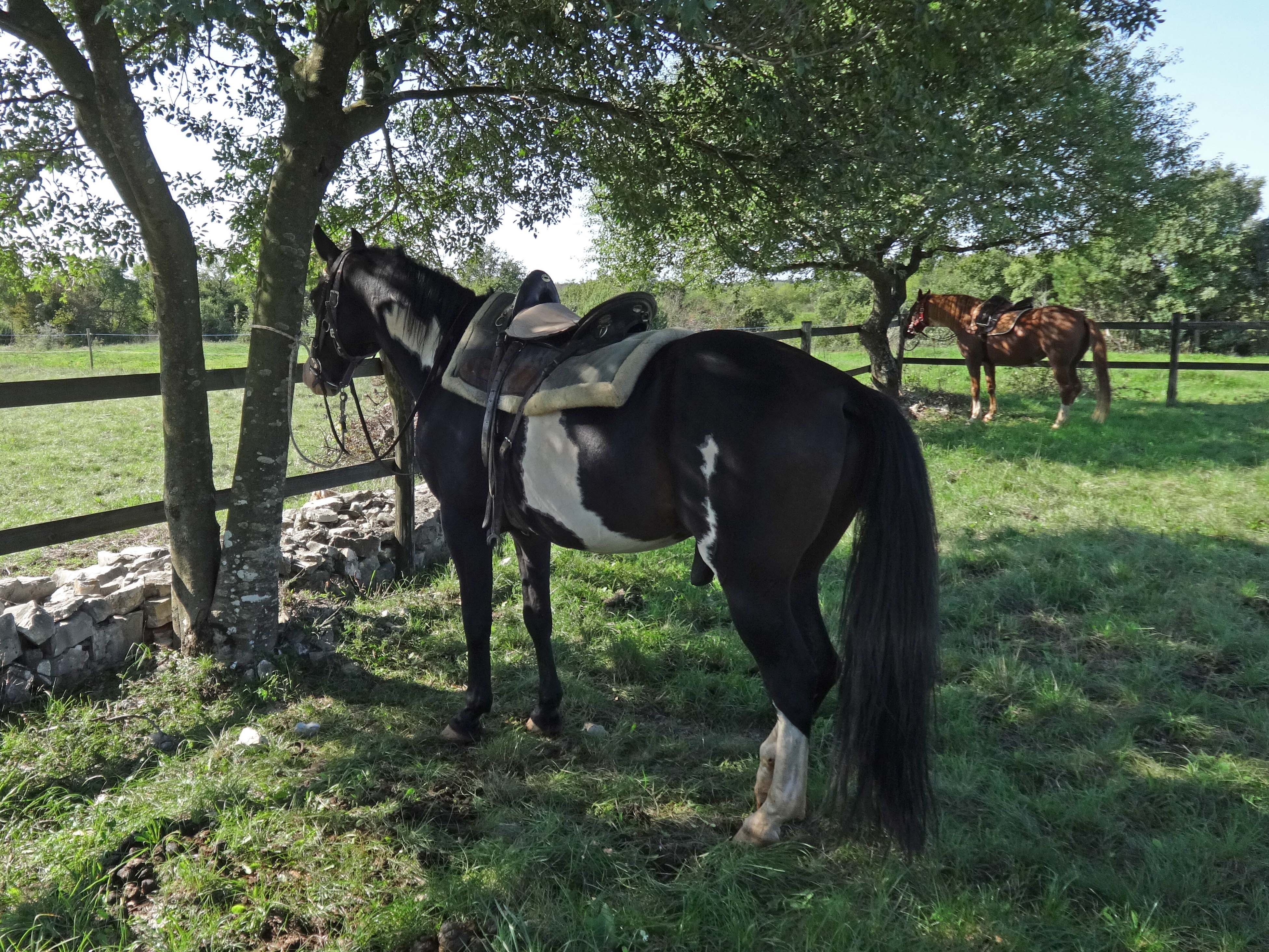 Apache having been tacked up. Finally I was starting to get the hang of things.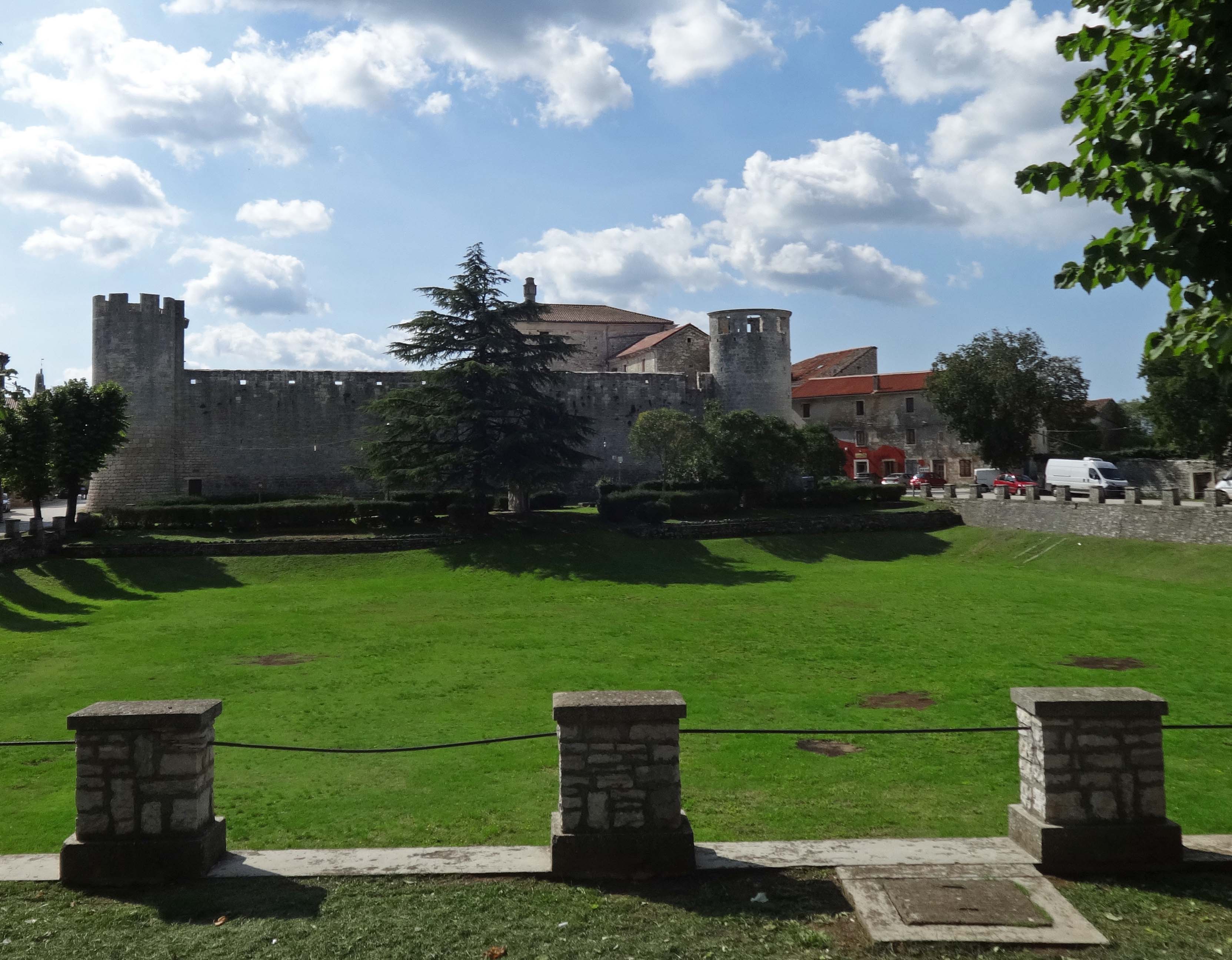 We rode to a nearby town, one which we'd had dinner at two nights before, and paraded around the streets on horseback like we owned the place.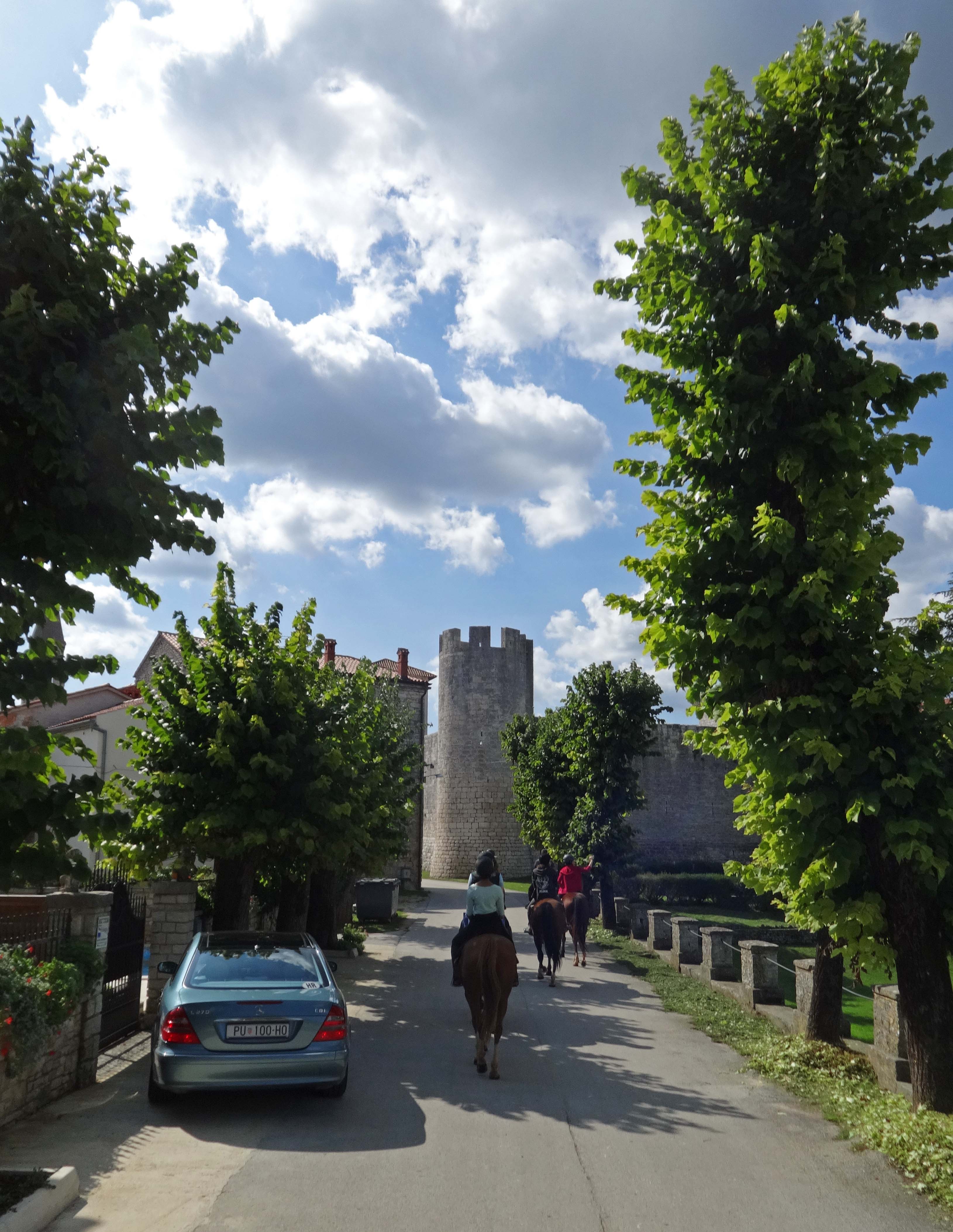 It's like we're ye olde knights or something.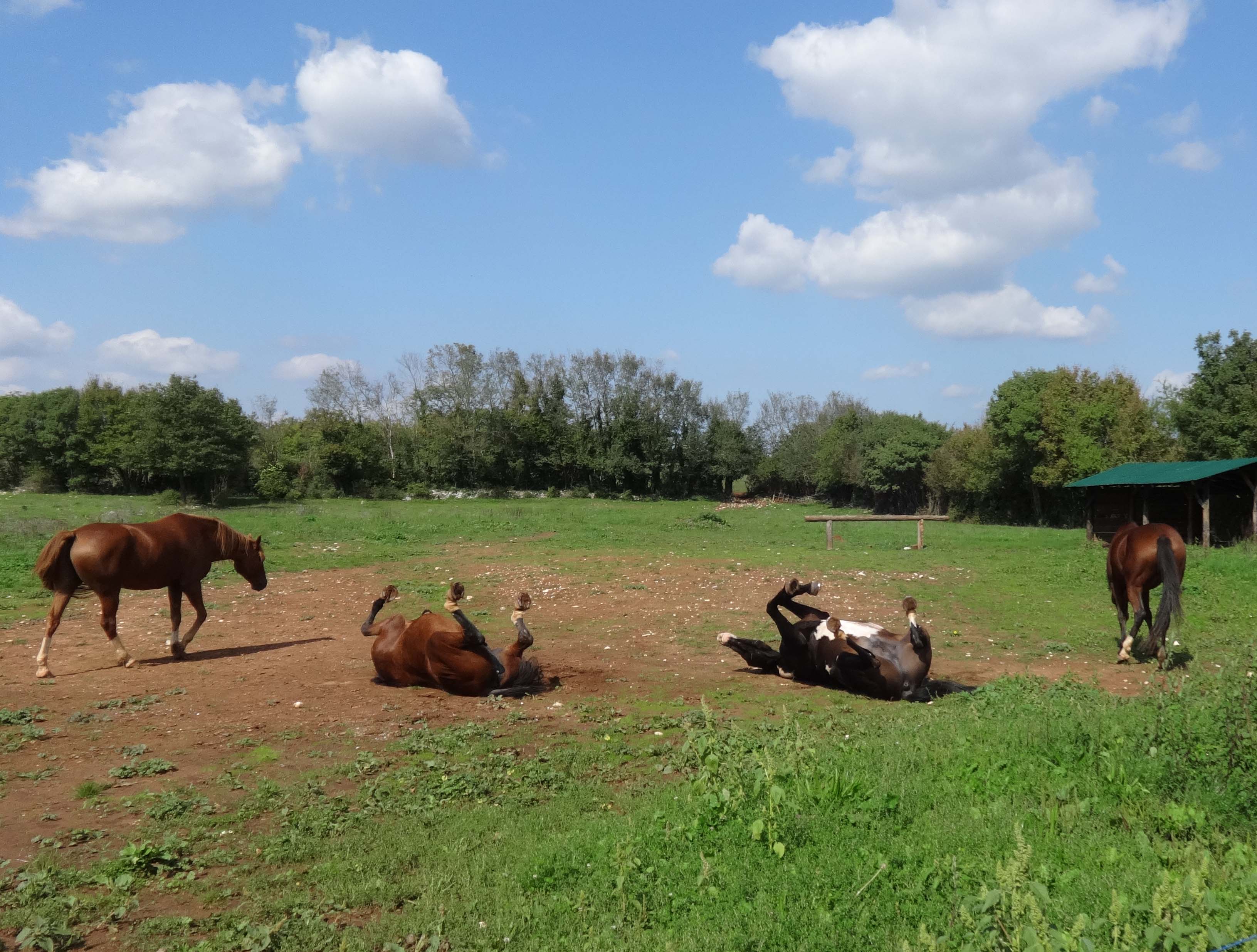 Taking the horses back and letting them into the field I saw why it took so much effort to brush Apache each morning.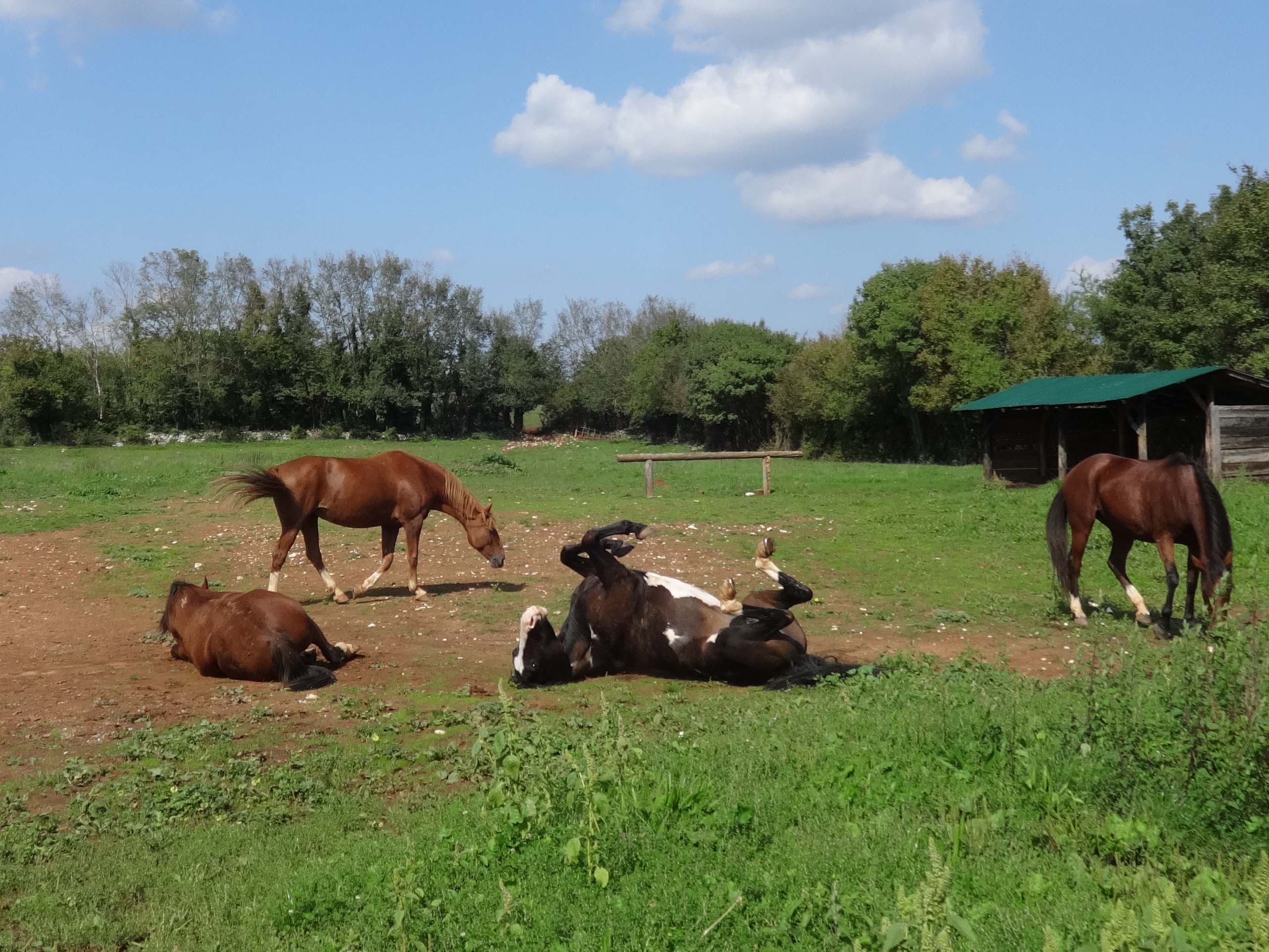 Yup – that's my horse upside down in the middle. Well, it wasn't my problem any more, but it was nice to see him having a little roll around after putting up with me for six days.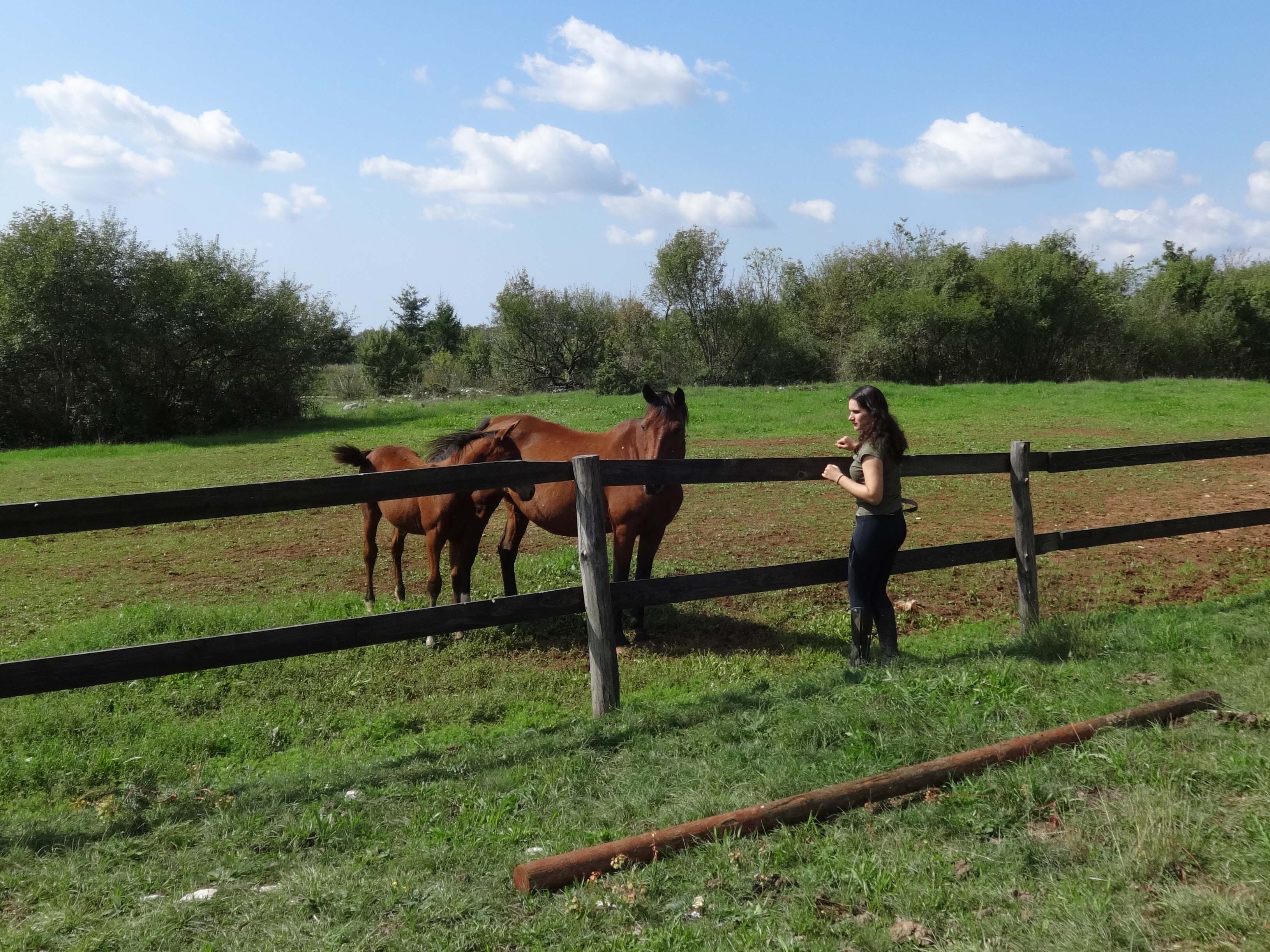 In the next field was a young foal which Patricia managed to attract over.
Ann + Patricia + mini horse.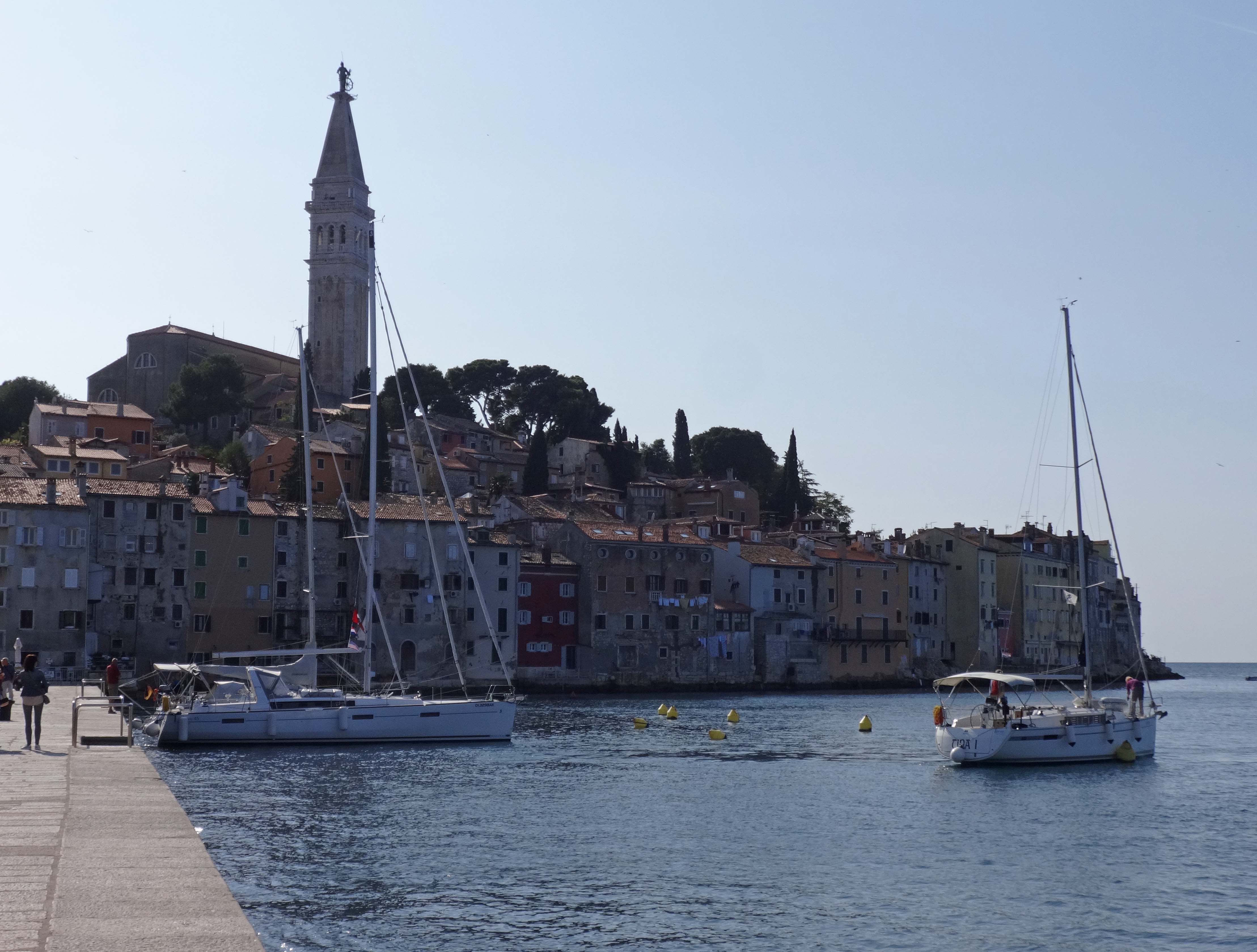 The afternoon involved a trip to Rovinj. Close to Italy, even some of the signs were in Italian (including "Rovigno" for the name of the town, which sounded nothing like "Rovinj" which Petar said it as, with a hard "j" on the end so it sounded like it would rhyme with "hingie", if that was a word. I suspected he was having us on and the "j" was more of a "y" sound so I never tried repeating it in front of a native, and TripAdvisor seems to back me up here: https://www.tripadvisor.co.uk/ShowTopic-g303833-i8813-k8396513-Silly_question_but_need_to_ask-Rovinj_Istria.html).
There was a church. It had a tower.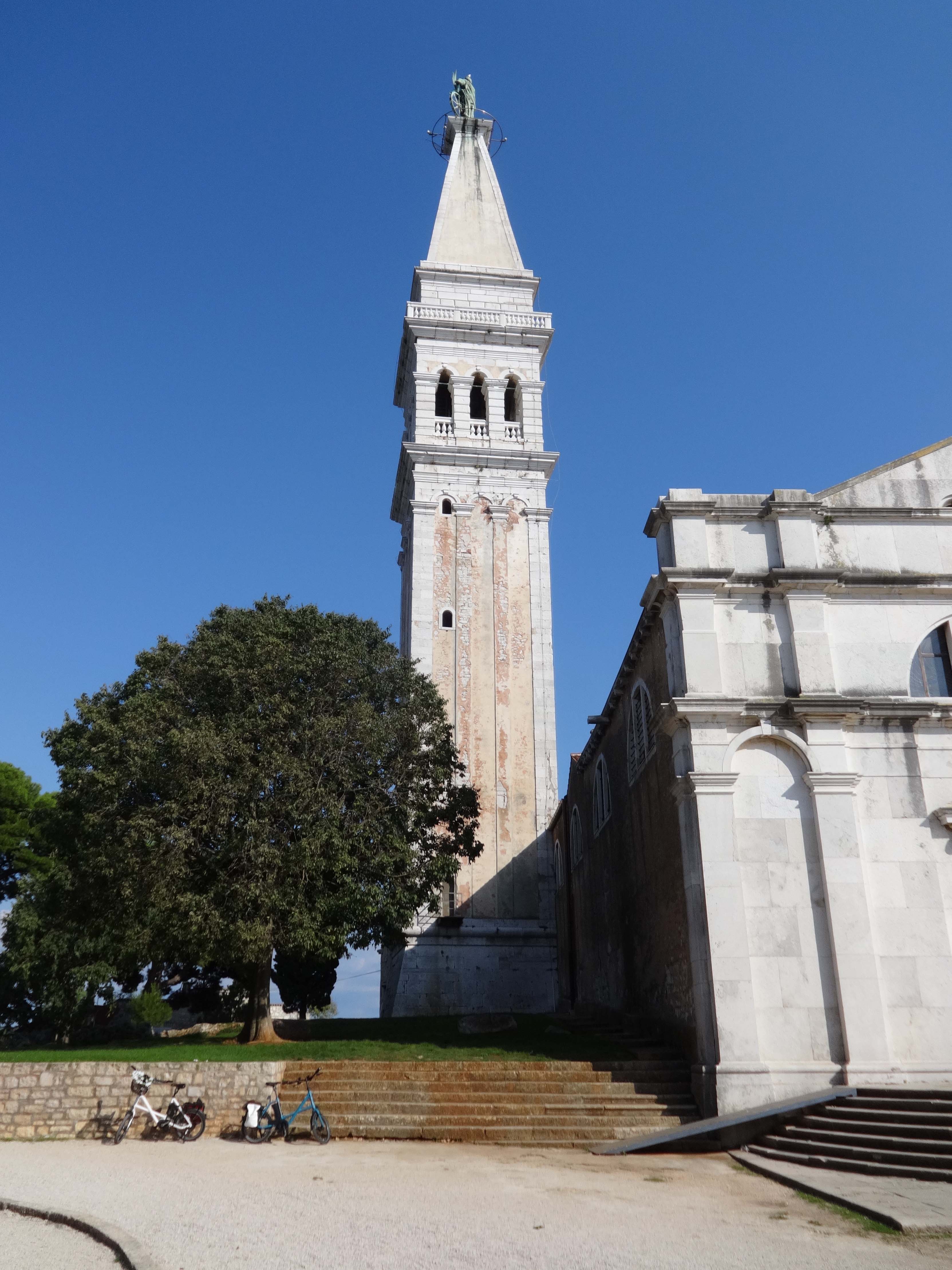 This tower, in fact.
You could climb the tower via a lot of wooden stairs with open risers. Ann came and it took quite some time.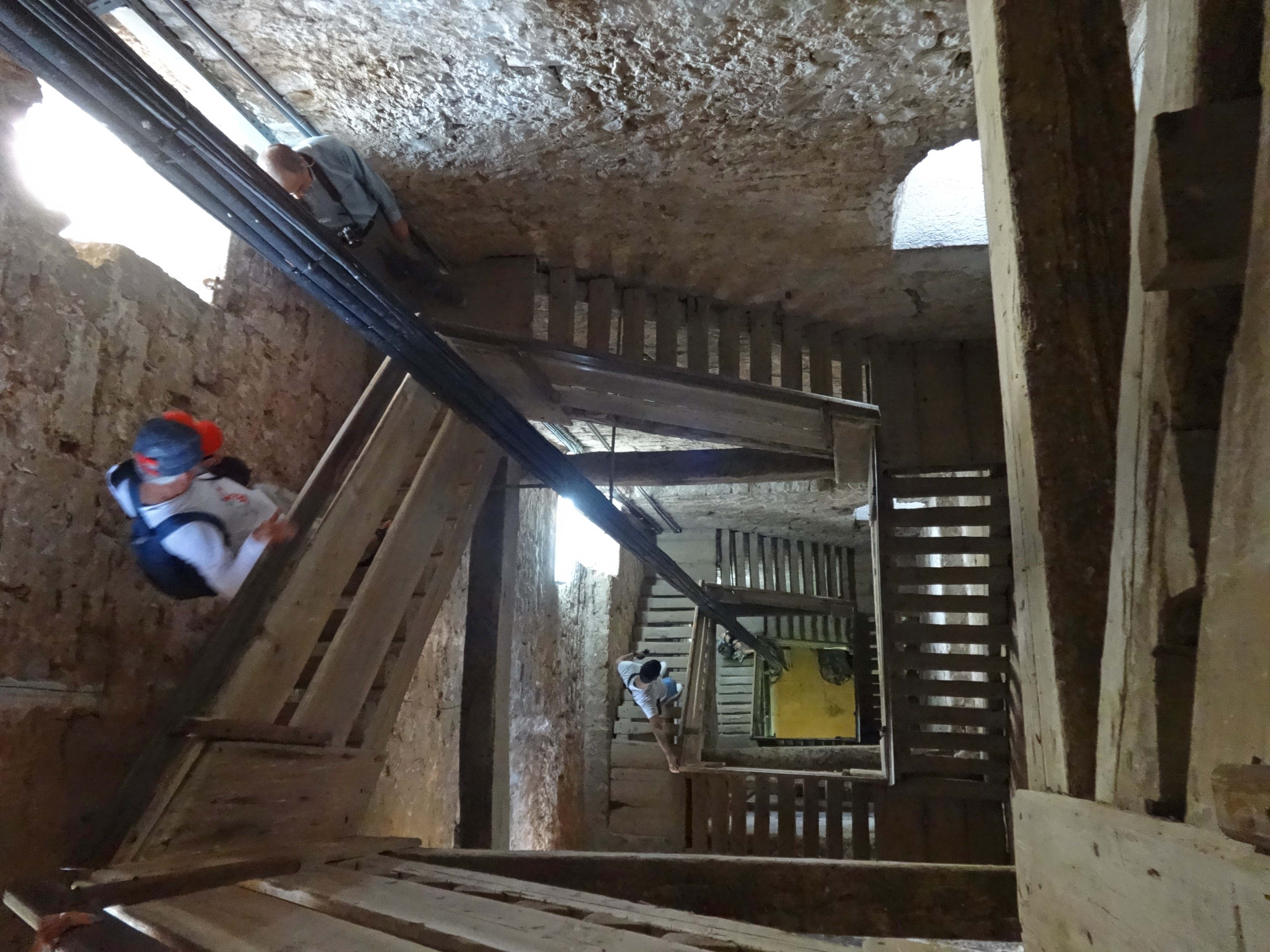 And the view back down was like something from Escher.
But the view from the top was totally worth it.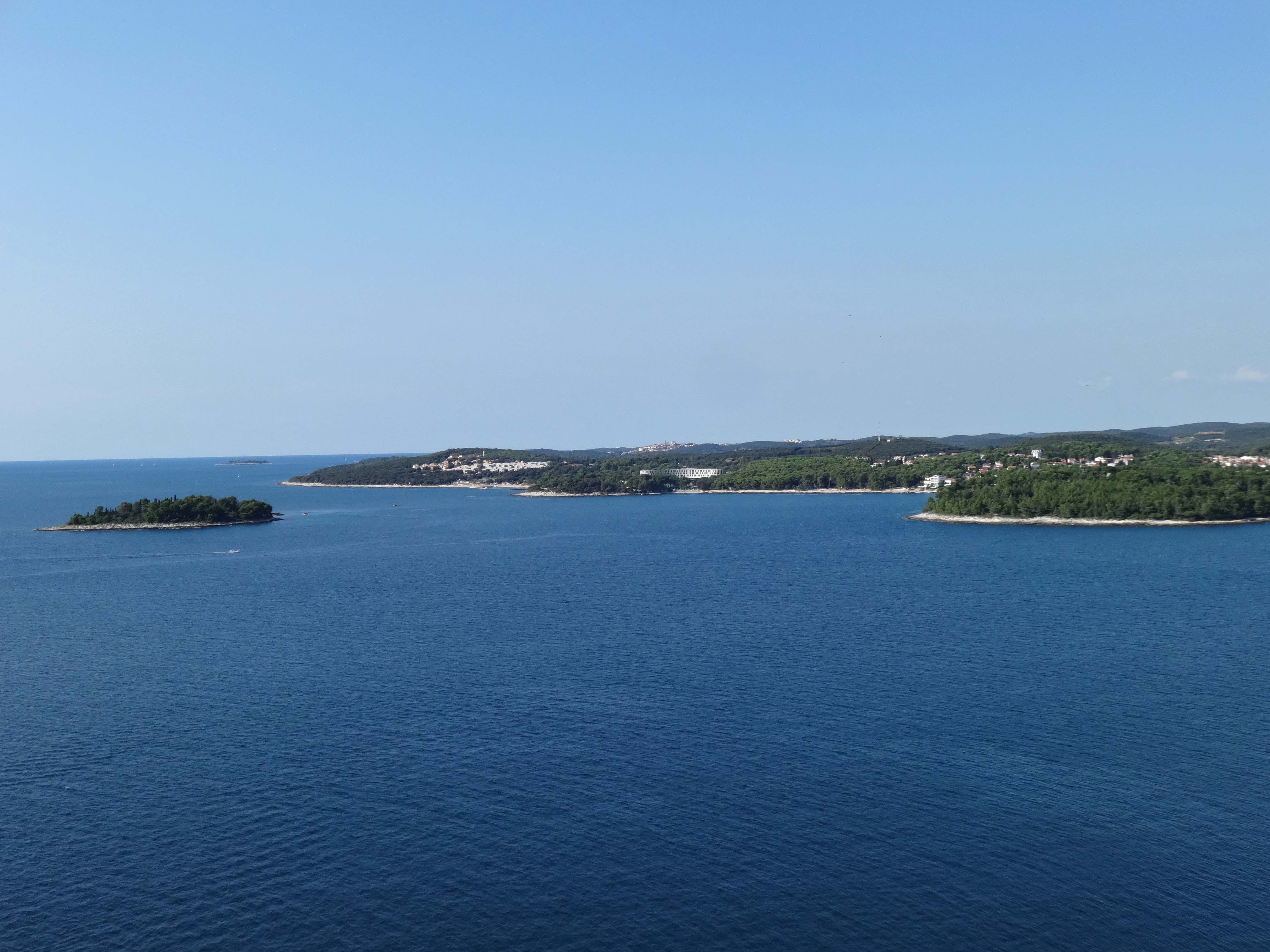 Looking north(ish) from Rovinj.
Zooming in, I've no idea what the town in the distance is, or the horrible complex in the foreground. Unlike the previous juxtaposition of old and new, this is not art.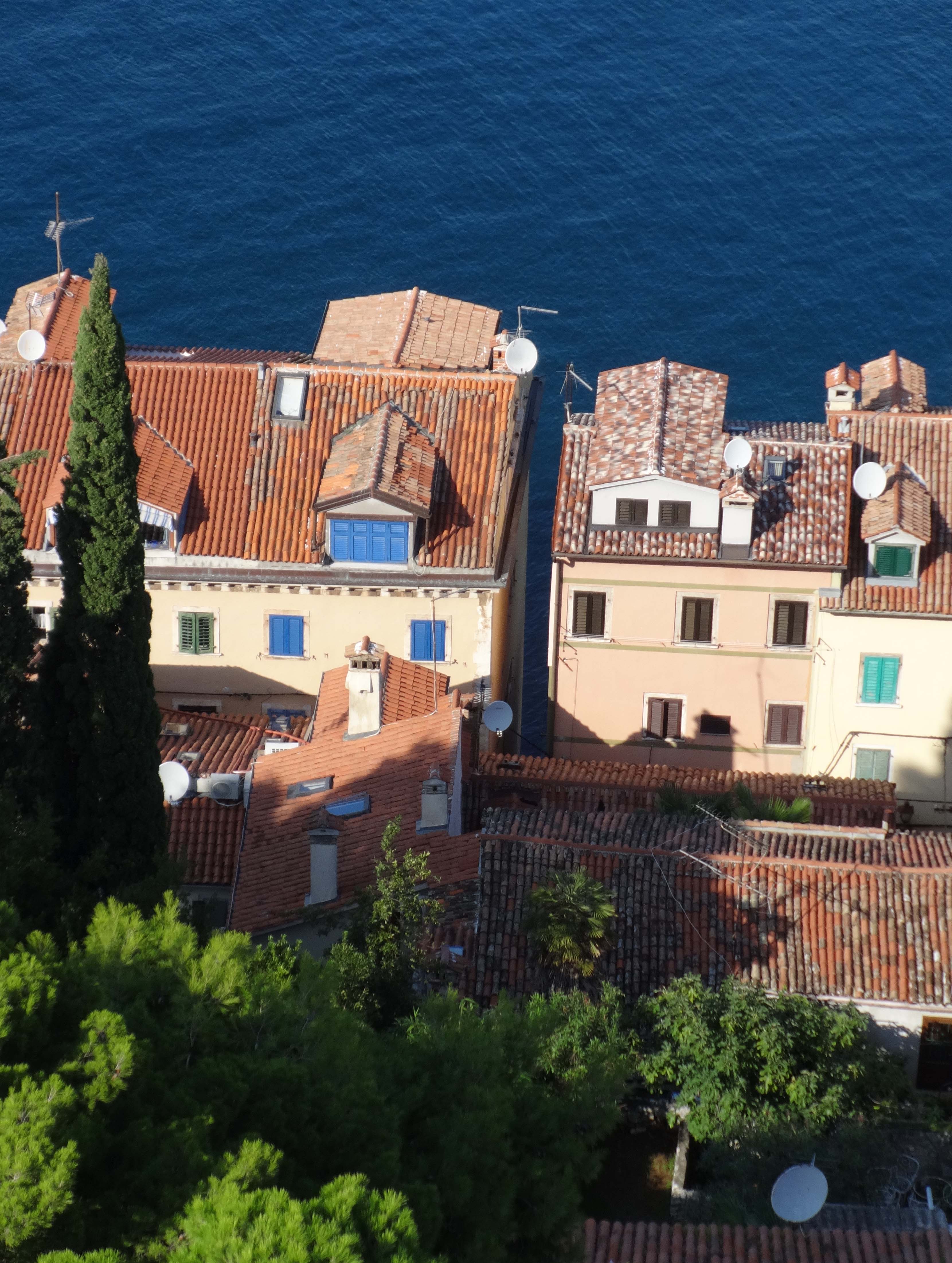 There were a lot of narrow alleyways that led right down to the water.
And it all looked pretty full-on Mediterranean.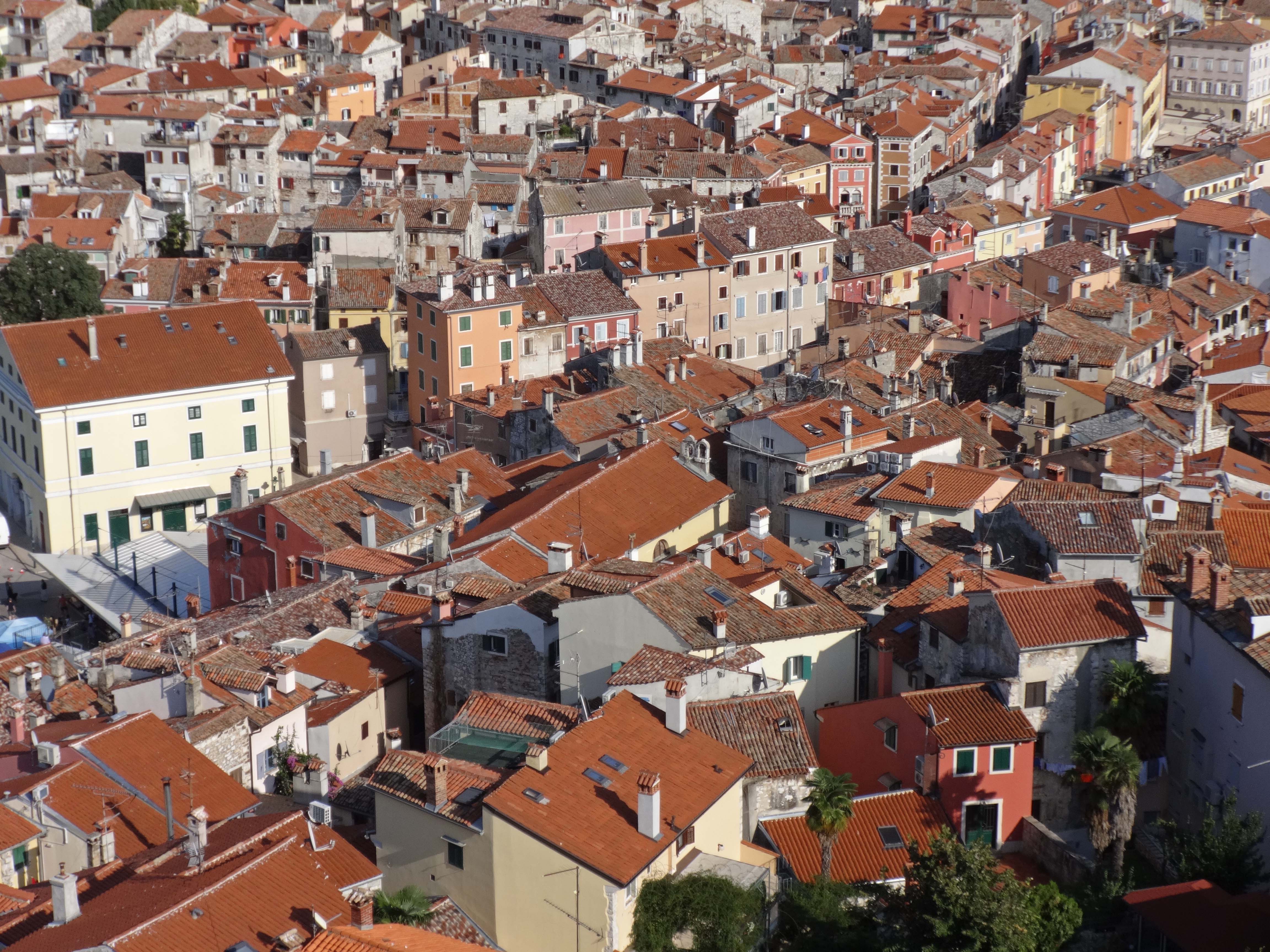 Roofs.
What looks like a cemetery.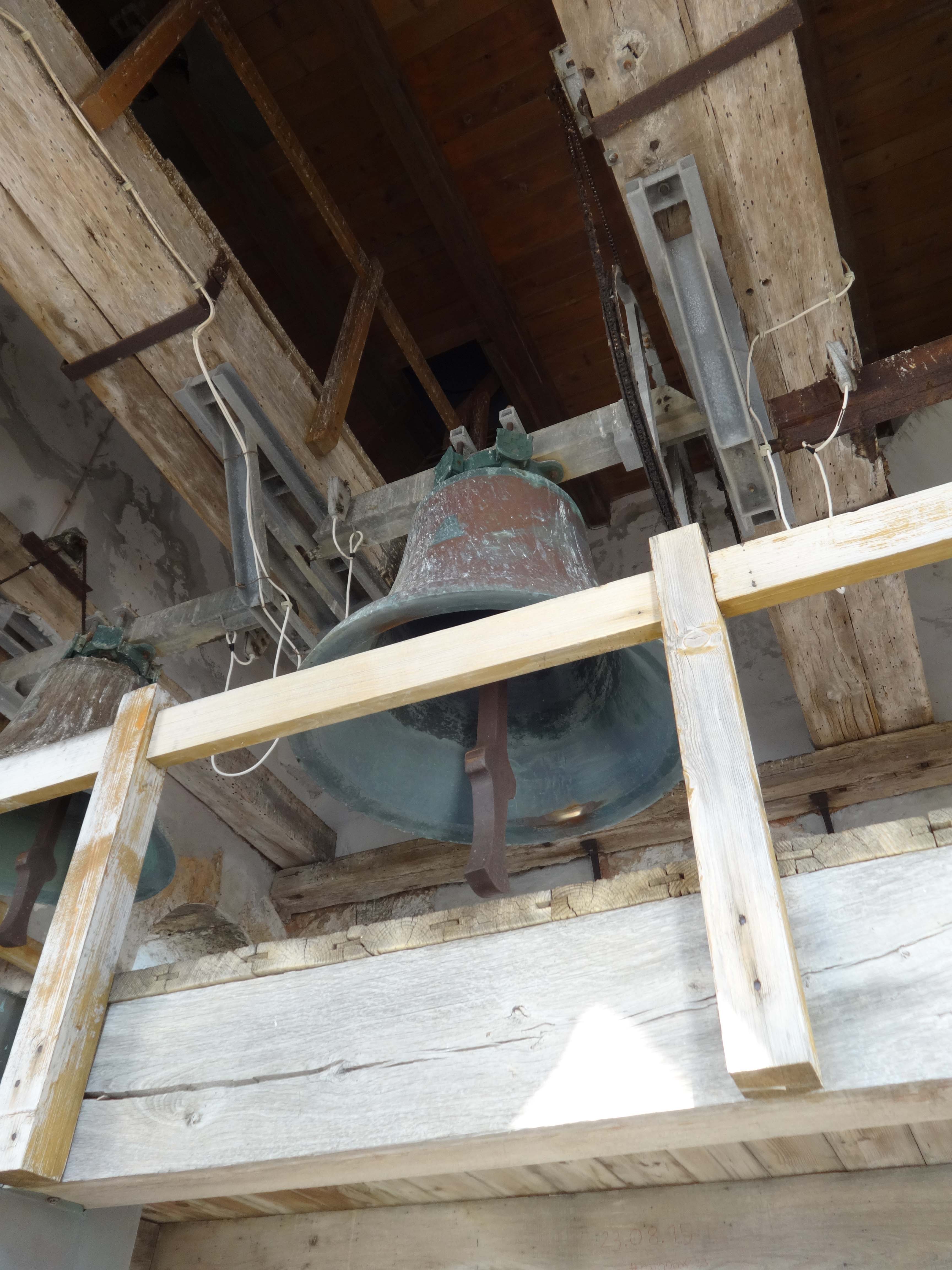 The tower had a bell. I don't know if it ever rang, but I don't think they did while tourists were up there.
Another view back down the tower stairs. Descending took just as long as climbing.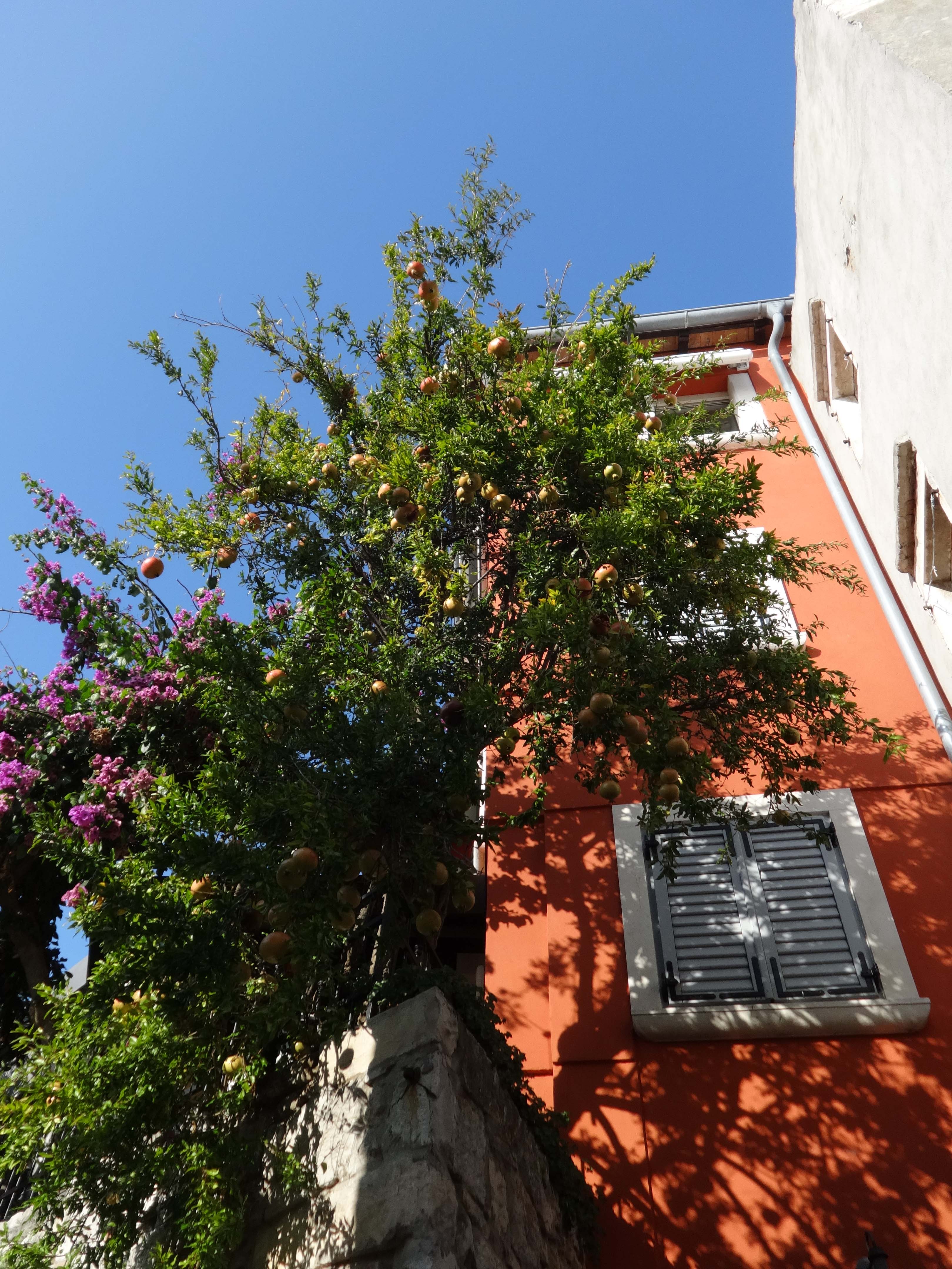 Colours.
A little staircase covered in shells. It was one of those towns to just wander around and find things.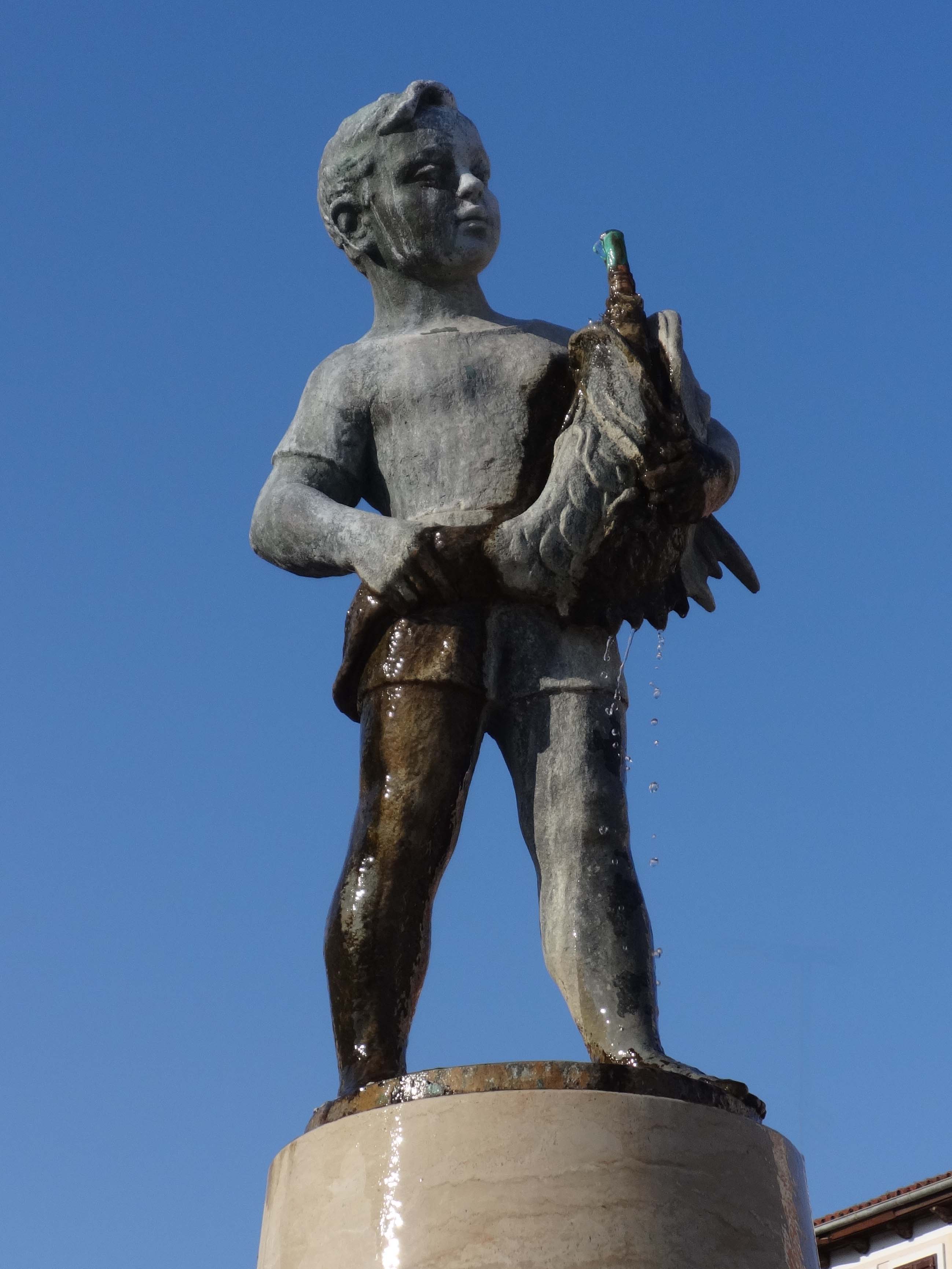 Things like a statue of a boy holding a fish that's swallowed a wine bottle.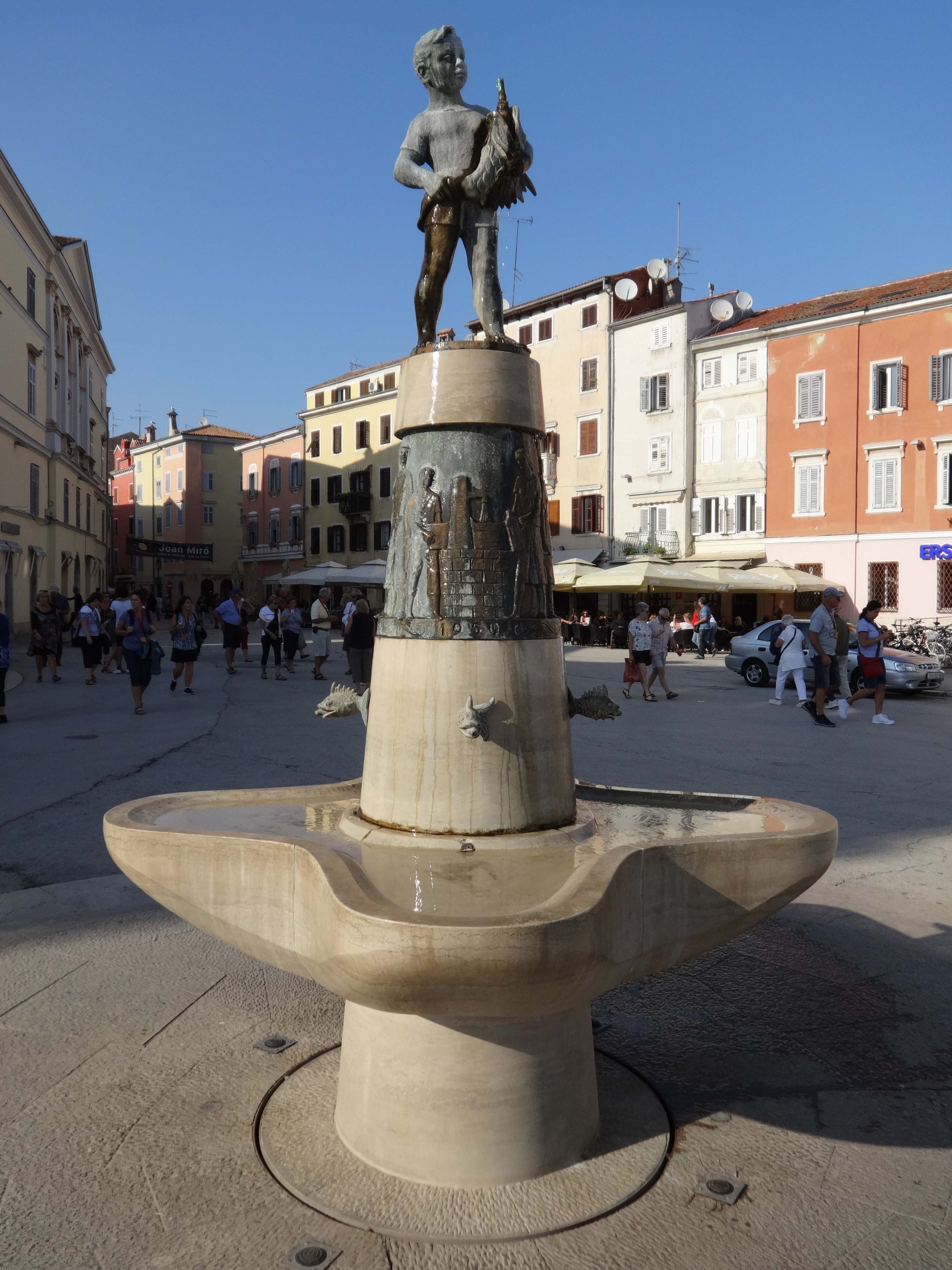 That's also a fountain.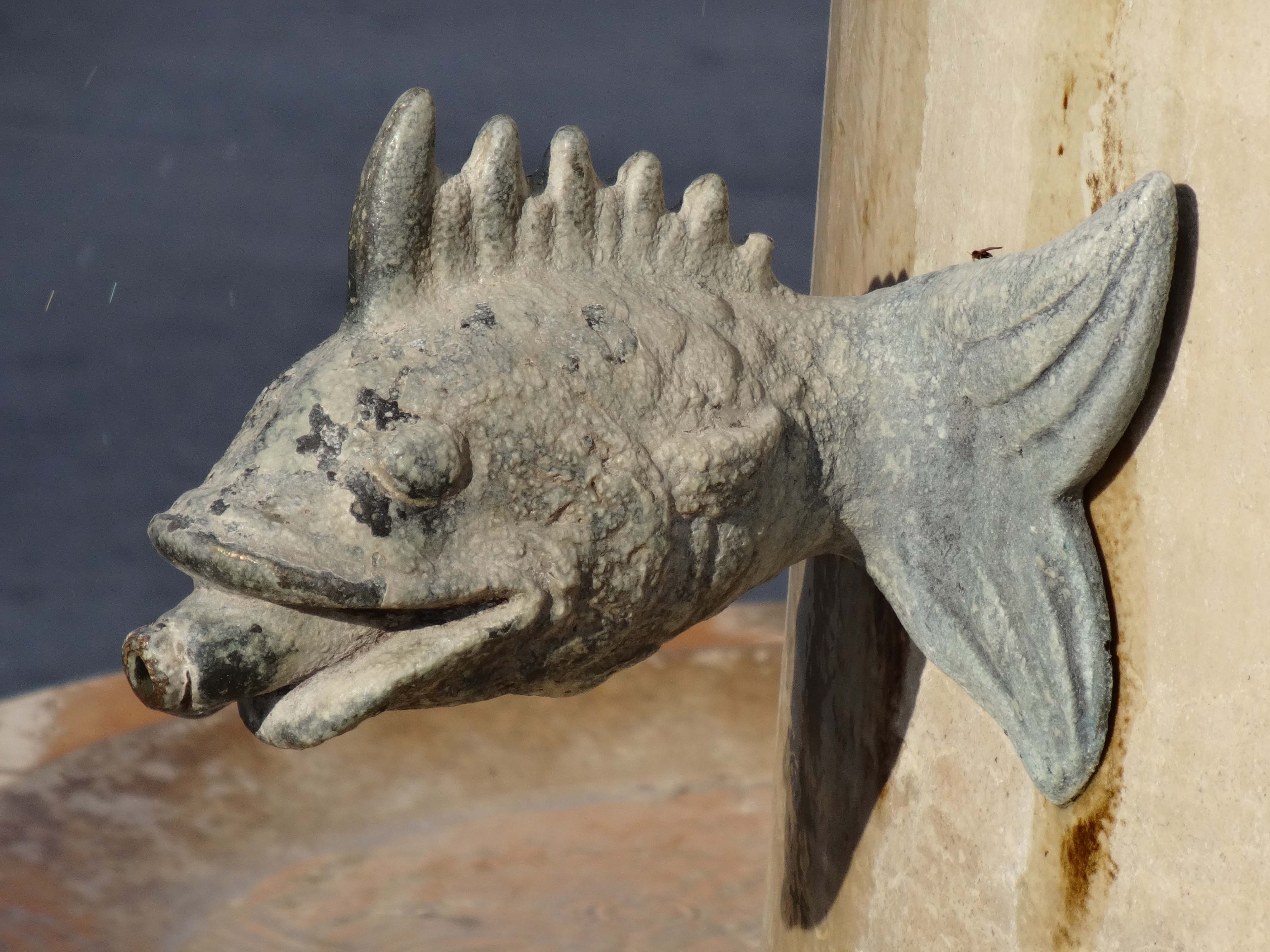 A fountain with fishes on the side.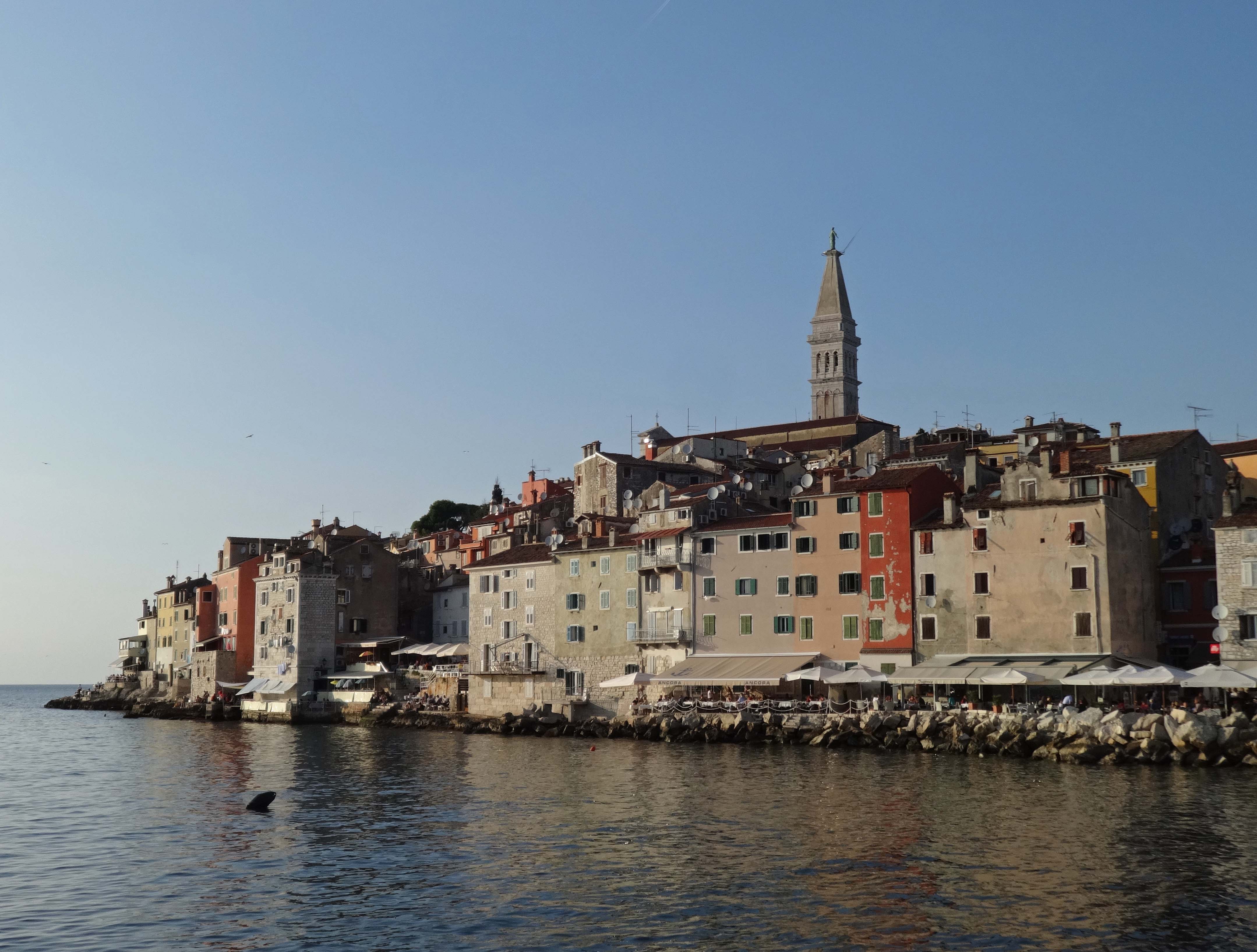 A view from the south(ish) side of the harbour and looking back at the church tower. It was a very compact old town and you could do a lap of it in fifteen minutes.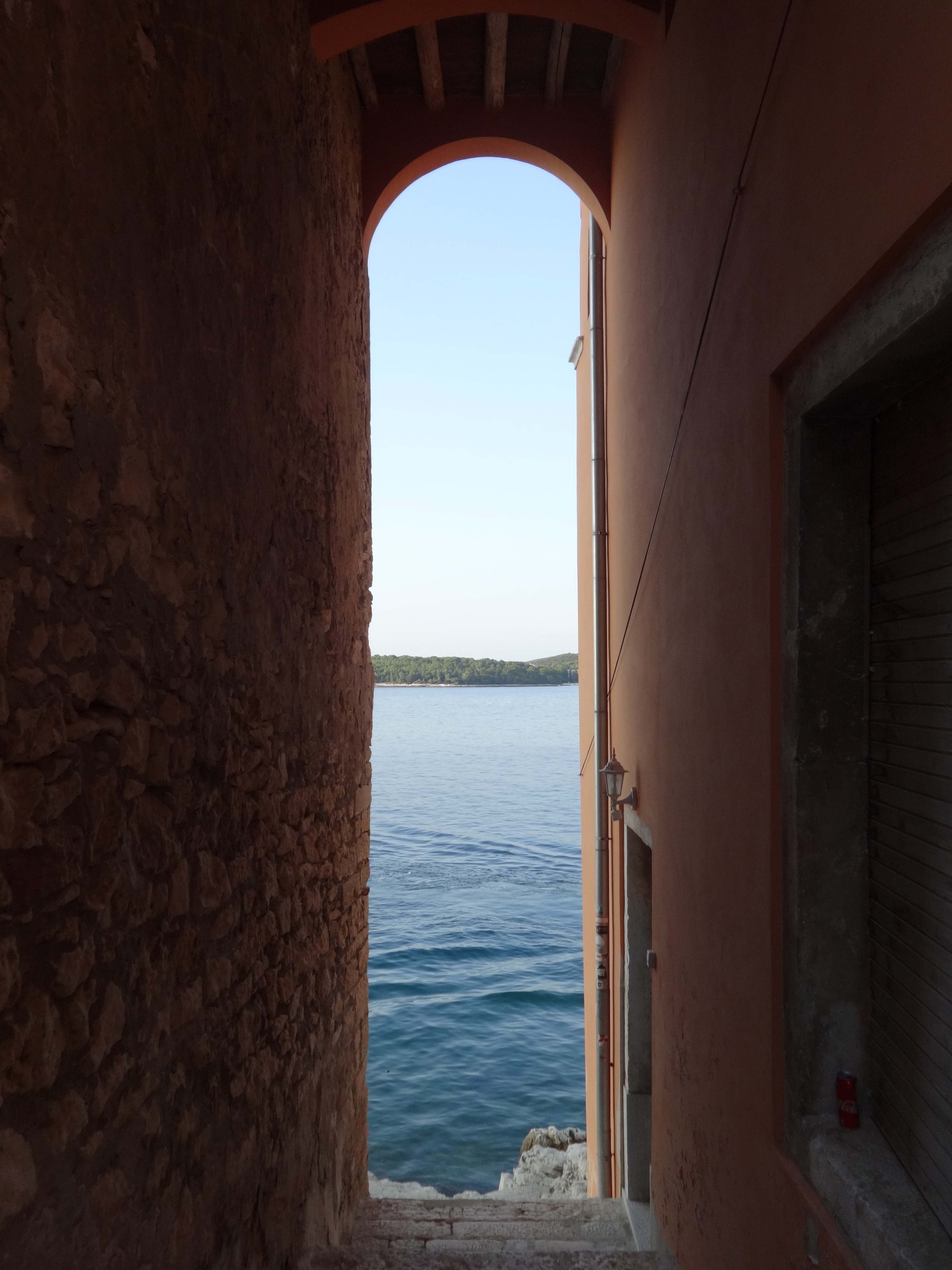 One of those alleyways down to the sea.
And from the alleyway there were views of Rovinjians (if that's what they're called) going about the business of fishing.
We spent about three hours there, which was plenty of time for walking, climbing the tower, finding and eating ice-cream, drinking coffee and then wondering what else to do. Maybe half an hour too long, but it was a nice town and a nice change from sitting on a horse.
Next: Day 7