Pico project number one is finally "shipped" with the addition of a badly made wooden frame to hold the thing and let me stick it to the wall, plugged into a USB power socket.
Let's face it: the frame is not it's strong point, but just putting the raw components on the wall would look very unfinished.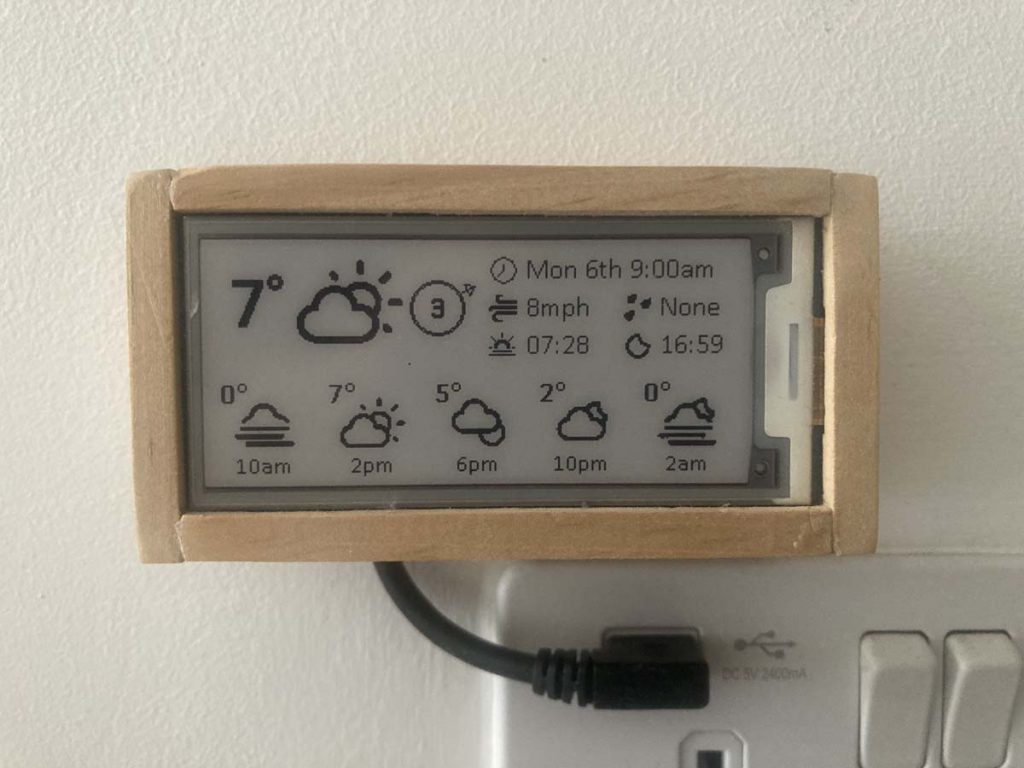 Is it actually useful? Who knows, although I can't imagine I'll ever save as much time from not opening my phone to look at the weather as I spent making it. Was it fun? Totally.
The journey to get here:
I've already discovered a couple of downsides to the frame I made (apart from how rough it looks):
It's a bit chunky and projects from the wall too far
I thought a USB power cable with right angle connectors would let me really shrink the space requirements, which it has, but it's also limited the placement options
It's fixed to the wall by stick picture hanger things, which is fine, but when I spotted a problem I wanted to fix I had to take it off and then use another pair of stickers to put it back up again. i.e. it's a real pain in the bum to update
And talking of which, if the Pico inside ever needed replacing I'd basically be taking the case to pieces to swap it out
Next time I think a longer cable so it can sit on a table or shelf rather than fix to the wall.
Now onto the next project.